Eureka Casino Resort - Mesquite
Welcome to the Eureka Casino Resort in Mesquite, NV, where gaming, restaurants, world-class golf and modern spacious guest rooms prevail.
Hit the jackpot on one of our casino games, which include video poker, slot-machines, blackjack, roulette, three Card Poker, Let it Ride, craps and more. Play a game of bingo or watch sports on the Seasons Patio. Be entertained in the Seasons Lounge featuring daily entertainment or have
dinner in Gregory's Steaks and Spirits and stay in one of our deluxe hotel rooms or suites.
The Eureka is the only casino in Mesquite that offers instant cash back for your slot play. Once you experience our efficient and friendly employees at the Eureka Casino Resort "Where the Players Win!" it will become your favorite place too.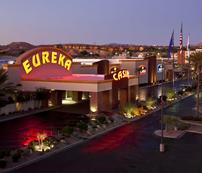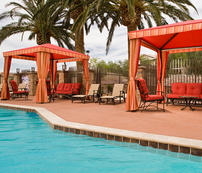 ---
The Eureka Casino Resort features 210 beautifully appointed oversized rooms and suites, a refreshingly cool swimming pool and spa, and modern exercise facilities. Select the comfort of a luxurious private spa, a spacious two-bedroom suite with a refrigerator, or a pool side garden patio room. All rooms have quiet central heat and air conditioning, cable TV, and a distinctive view. Whether you are traveling for business or pleasure the Eureka Casino Resort ensures you will have the best in service and accommodations. We offer a variety of activities that make your meeting or vacation a memorable taste of the Old West combined with the comforts of a modern resort.
Book your reservation now
or call 1-866-252-4653.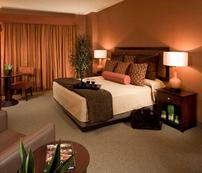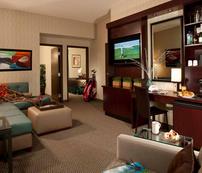 ---
Dining at the Eureka
While you are enjoying your stay at the Eureka Casino Resort, your hunger bell is sure to ring and we have just the experience your looking for. The Courtyard Café is more than just a 24 hour coffee shop the Courtyard Café features an all-you-can-eat buffet serving breakfast, lunch and dinner and a Sunday Brunch. The Courtyard Café is more than just a 24 hour coffee shop and more than just a buffet...it is both!
Gregory's Steak House is Mesquite's finest restaurant serving an array of the finest meats and seafood complimented by our fabulous wine list. Gregory's is sure to please even the most discerning palate.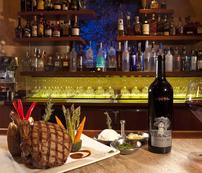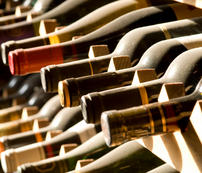 ---
Casino
Here's what you will find in the Eureka Casino Resort:
22 Table Games: Blackjack - 21, Triple Up 21, Roulette, Three Card Poker, Craps, Let it Ride Poker, and Pai Gow Poker.
Over 890 Slots & Video Poker Games
Four Table Live Poker Room
200-Seat Bingo Center